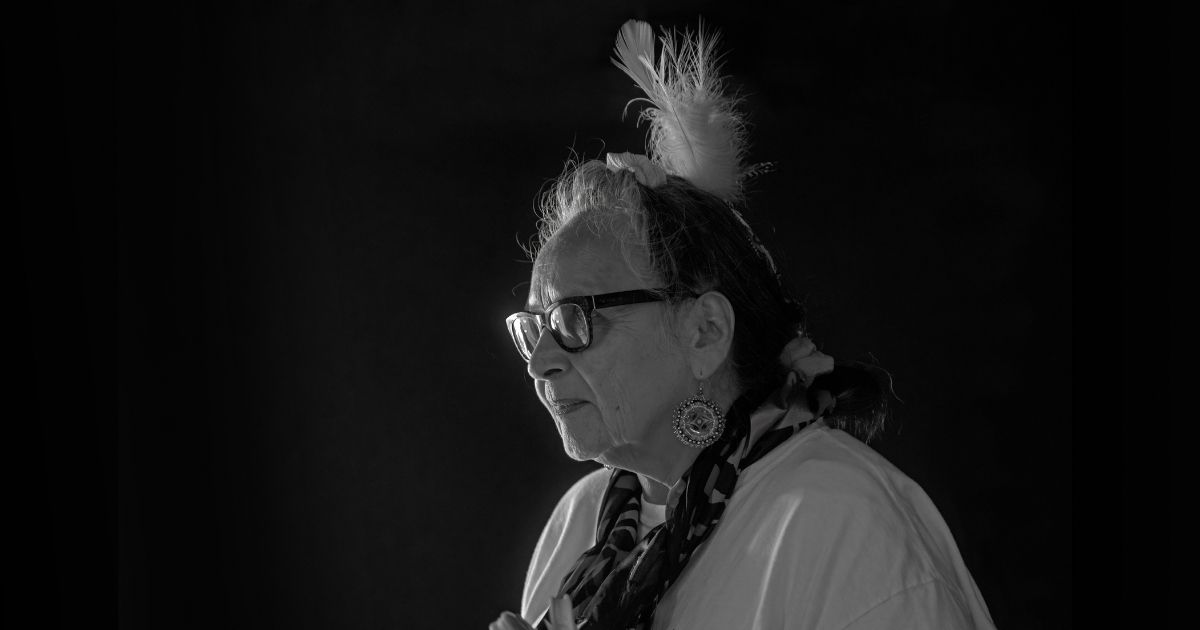 Sunday, July 23, 2023, 2:00PM
Theatre North
Tinker Schuman — a pipe carrier, healer, poet, artist, and an elder in the Lac du Flambeau Ojibwe tribe known as Migizikwe, or Eagle Woman — will treat audiences to a cultural journey through stories, poems, and songs. The author will read her poetry and tell fascinating tales from her life as a great grandmother, grandmother, auntie, sister, spiritual mother, sundancer, jingle dress dancer, poet, and leader of women ceremonies and water ceremonies. Tinker will also guide the audience through the creation of free verse, enhanced by her poem, "Lost in the Party Life."
Tinker is the author of poetry collections Reborn in the Sun, Ba Bii Dwe We Win (Sound of Living), Nin Nagumo (My Songs), and the poetry CD All My Relatives. She is also co-author of the book The Healing Blanket and the recipient of the "Elder of the Year" award by the Wisconsin Indian Education Association.
Tickets
This event is free!  In fact, over 60% of our events are totally free for anyone to attend.  We believe that art should be accessible and affordable to everyone, which is why the majority of our season doesn't require tickets and the average ticket price in our 2023 season is only $16.  This is possible because of generous gifts from our sponsors and donations from our amazing community.
Want to sponsor the Behind the Curtain series?