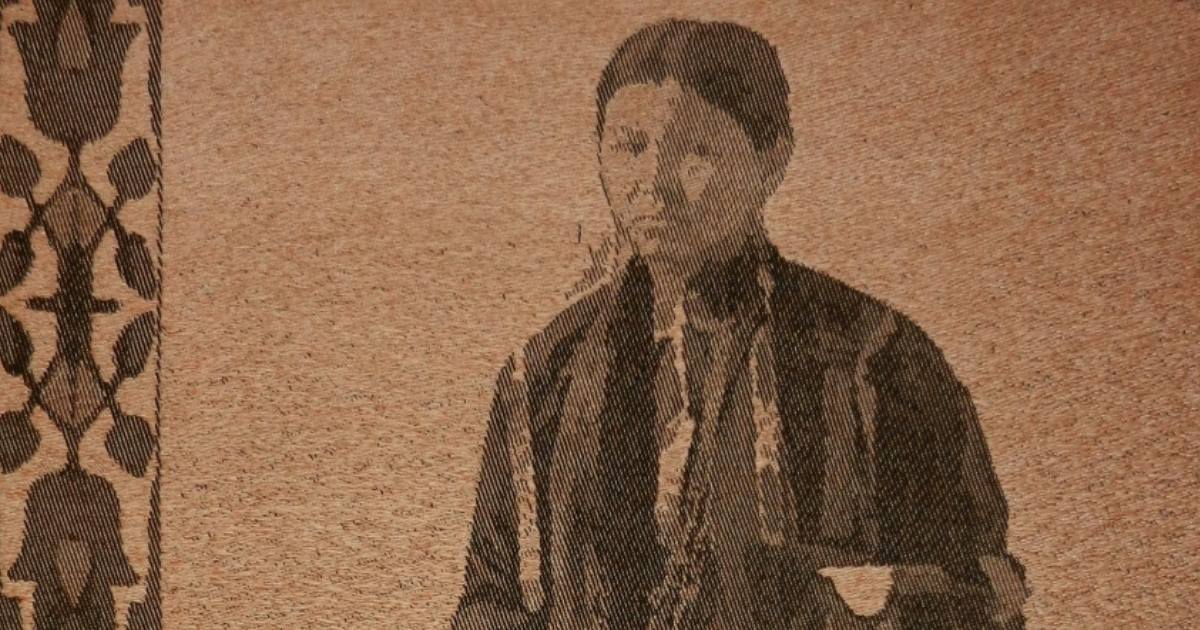 Free
Historic Depot Museum
Free
Historic Depot Museum
Show hours: Thursday – Saturday, 10am – 4pm
In the Ancestral Women Exhibit, award-winning artist and writer Mary Burns celebrates women's journeys through hand-woven jacquard weavings.  The Ancestral Women project was conceived to portray the strength of women around the world; both elders and their contemporaries.  These are women who have held families and communities together: leaders who have kept traditions, cultures, and languages alive.  They were – and are today – the glue in the fabric of their community.
Mary Burns collaborated with tribal members from each of Wisconsin's 12 Native American tribes to see whom they wished to honor in this exhibit. She used photographs provided by each tribe, which were redrawn and redesigned, to create the basis for each weaving. Other imagery was incorporated into the tapestries as well, such as a clan symbol, or a border that included traditional beadwork – pieces that helped tell each woman's story. The hand-woven textiles connect us to the strength, beauty, and determination of the women they portray.
This exhibit also includes six clan pieces (bear, loon, eagle, marten, crane, turtle), and four landscape pieces that illustrate essential cultural practices: maple sugaring, harvesting wild rice, building a birch bark canoe, and a piece showing a rising sun over a lake that symbolizes a new day.
This extraordinary exhibit will be on display throughout July and August in Ironwood's Historic Depot Museum.  Admission is free so everyone in our community can witness for themselves these incredible weavings and the stories they hold.
Want to sponsor this event?
ARTISTS