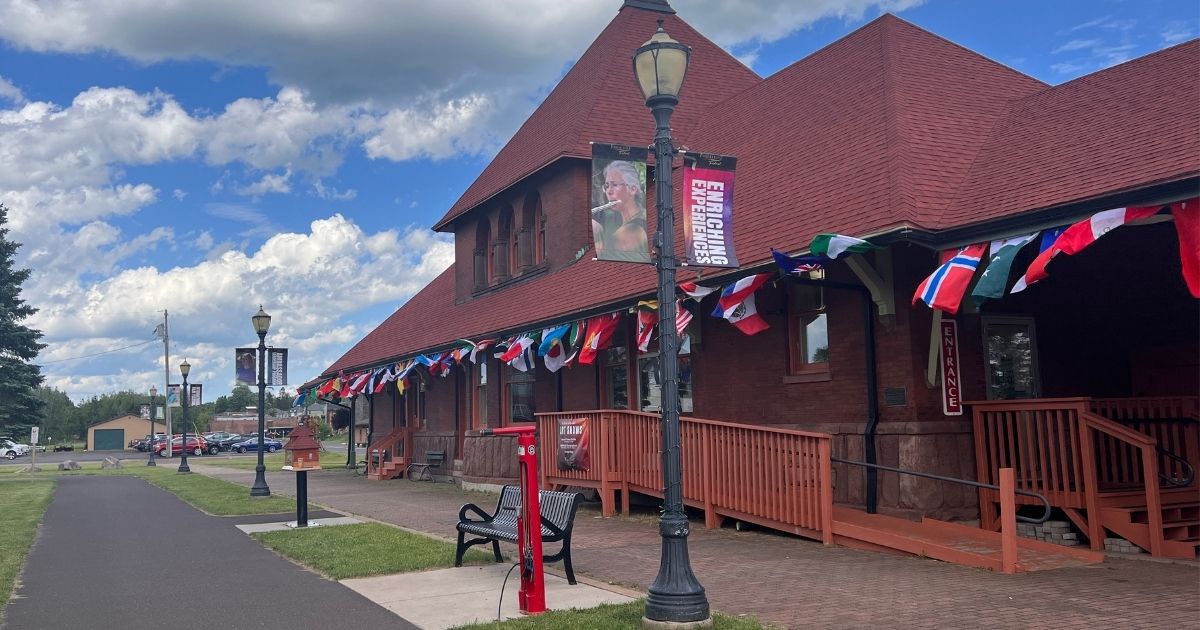 Free
Historic Depot Museum
Free
Historic Depot Museum
Each season a diverse array of performers, visual artists, filmmakers, and volunteers come together at Emberlight from around the world to share their talents and their time with our community. Their backgrounds and experiences inform and inspire them, and in turn, us. 
Heritage Flags is a stirring visual representation of the people at the heart of Emberlight. To honor the ancestral background of the artists, presenters, and volunteers participating in our 2023 festival, we will fly a flag for each country and tribal nation they represent. When displayed together, the Heritage Flags will reveal the varied cultures and ancestry of the people of Emberlight.
Tickets
This event is free!  In fact, over 60% of our events are totally free for anyone to attend.  We believe that art should be accessible and affordable to everyone, which is why the majority of our season doesn't require tickets and the average ticket price in our 2023 season is only $16.  This is possible because of generous gifts from our sponsors and donations from our amazing community.
Want to sponsor the Heritage Flags?