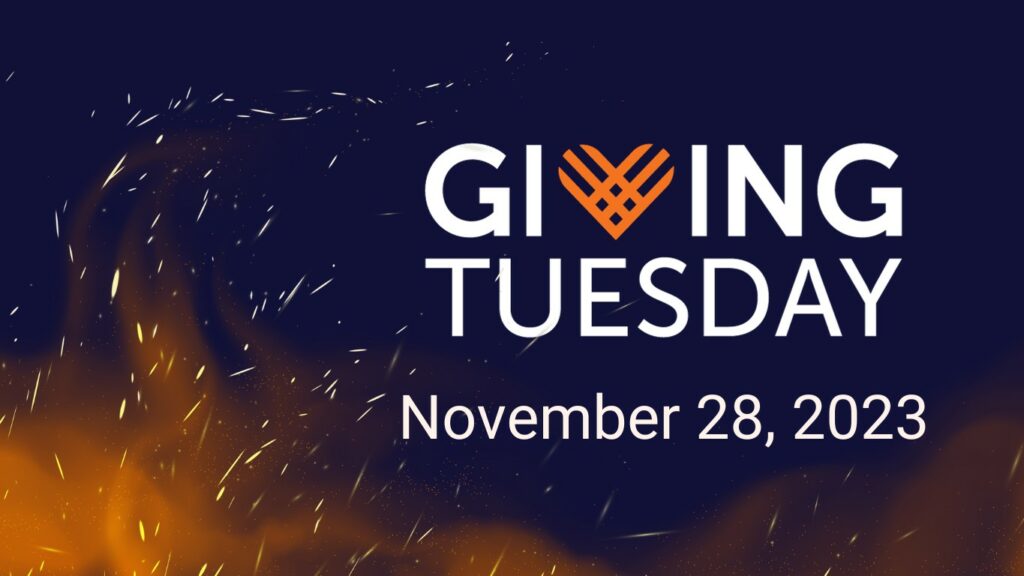 DECEMBERLIGHT IS COMING
Each year Emberlight launches its fundraising for the upcoming festival on Giving Tuesday (the Tuesday following Thanksgiving in honor of nonprofits & philanthropy).  These end-of-year gifts are the first sparks of Emberlight's return the following summer — even though winter is upon us, we all remember that those warm summer nights walking out of the theatre.  In fact we're less than 30 weeks away from the opening of Art in the Park!
From November 28 through December 31 we are celebrating Decemberlight!
Decemberlight starts with Giving Tuesday on November 28.  We hope to raise $5,000 online on Giving Tuesday because an anonymous donor will match an additional $5,000!  That means your donation has double the impact and helps us light the fire for Emberlight '24.
But Decemberlight is only just beginning!  On Saturday, December 9 we are thrilled to bring Miles Mykkanen AND Adam Rothenberg to Theatre North for a special event starting at 7pm.  Emberlight's favorite duo will try out some new repertoire from their upcoming debuts at Joe's Pub, as well as provide a few hints about the 2024 festival and perform some holiday favorites.  Best of all?  It's FREE!  Learn more here.
Between Giving Tuesday, the special cabaret, and end-of-year donations our goal is to raise $25,000.  Don't forget your donation is tax-deductible!  All donations received through the end of 2023 go into Emberlight's Annual Fund which produces the summertime festival and furthers the mission of Emberlight Arts.
Visit our Support page to learn about our different avenues of giving.
Information to help you direct your gift to Emberlight Arts
Emberlight Arts, Inc is a 501(c)3 nonprofit organization
Federal Tax ID: #87-4320797
Mailing Address: PO Box 162 Ironwood, MI 49938
If you have further questions about how to make a gift, please contact: donate@emberlight.org
Donate This Giving Tuesday!
An anonymous donor is matching the first $5,000 we raise on Giving Tuesday, so your donation goes twice as far! 
Track the donations here.
Become a Monthly Donor — sustain Emberlight through the year and receive special recognition